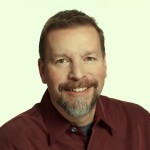 Follow me on Twitter: @voxterra
Throughout his remarkably diverse career in television and video production, Craig Miller has been honored for both his production and performance talent. In 2003, Craig began an association with public broadcasting, which has yielded numerous honors, including a AAAS Kavli Science Journalism Award.
During more than a decade as a science editor at KQED in San Francisco, he launched Climate Watch, a multimedia initiative providing in-depth coverage and analysis of one of the most critical issues of our time. Laurels for Climate Watch included the 2010 Innovator of the Year award, from the Knight Center for Environmental Journalism at Michigan State University.
As an independent documentary producer, Craig has written, directed and hosted several television documentaries about resource issues affecting California.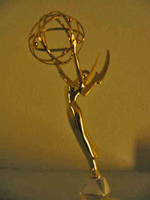 In 2007, Craig won a Northern California Emmy as producer for writing Echoes of a Lost Valley, a unique exploration of California prior to European settlement.
In The Sacramento: River of Life (KVIE, November, 2005) he takes viewers on a fascinating journey through time and geography, exploring California's most important watershed.
In Region at Risk, Craig examines the flood risk from the same river system.
Craig was co-creator and co-executive producer of the original House Detective series on HGTV. His prior work for HGTV included an Emmy-winning stint as host of 21st Century Home, which explored the new frontier of sustainable design,a decade before the "green building" boom.
As a narrator of documentary programs, Craig's voice has often been heard on The Discovery Channel, Discovery Health and Travel Channel.
He has also reported for programs on CNN, National Geographic Channel and Hallmark Channel. Craig was seen daily on TechTV (then ZDTV) as host of Page View, where he interviewed authors of significant new books and moderated discussions about technology and society.
Prior to that he was special correspondent for The Site, the ground-breaking digital technology program on MSNBC. His wry on-camera essays about technology and everyday life appeared nationally for two seasons on Discovery Channel, as part of the innovative science program Know Zone.